Roadside Assistance Jacksonville Fl
NO WAITING!!
We promise a fast roadside assistance team will be on the way to your location in Jacksonville Florida within 5 minutes from the end of your call.
Introducing Jacksonville's only Rapid Response Road help company. We take pride in offering you innovative services that no one else can. Three Generations of our family have been serving Jacksonville, Florida in the service industry since 1976. Our family has dedicated their lives to being there for you at a moment's notice. We have proven to have the level of discipline, safety, ability, training, equipment, tools, resourcefulness, and dedication to follow through consistently as shown in our reputation. Finally a 24 hour tow company that treats you better.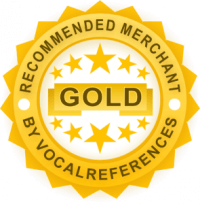 Battery Jumpstart Service
We scoured the globe for the best and smartest jump box to ensure the safest jump start battery service for your car, truck, or semi-tractor. This protected system allows for a powerful boost to the dead battery without those harmful effects cables can have on your cars' high tech components.
Towing Service
Consistently proven to be the best tow company in Jacksonville for reliable towing. A-HESSCO provides guaranteed 5-star services to every customer. Need a professional towing company in Jacksonville Florida? Call the best in Jacksonville for reliable towing.
Wrecker Service
Our versatile well-maintained fleet of tow trucks and wreckers along with our highly trained teams and expert partners can assist in all your road scene management needs from accident recovery, vehicle extrication, submerged vehicle, wreckage clearing and traffic control to the auto mechanic repair shop or other location of your choice.
Flat Tire Service
Dealing with a flat tire on the side of the road can be frustrating and dangerous even for those experienced with changing that flat tire with the spare. Even in a parking lot dealing with a flat tire can be so disheartening when you do all that work only to find out the jack doesn't go high enough, a lug is stripped, some lugs are on too tight, or the spare is flat too. We have all the tools to provide you with the most professional and safest flat tire change with your spare.
Battery Delivery and Installation Service
Highly trained resourceful technicians are well equipped to ensure your battery installation is of the highest professional standards. We keep the most popular battery sizes in stock for 24-hour access to a new car battery so you never have to wait.
Diesel Fuel Delivery Service
Emergency roadside diesel delivery in about 30 minutes* in Jacksonville, Florida. Our Rapid Response diesel delivery team will be on the way to your location within 5 minutes from the end of your call. (*traffic permitting) Get a limited amount of diesel delivered so you can get to the next truck stop.
Tow Truck Service
You deserve only the best high-end luxury towing in Jacksonville. No matter the service you need, A-Hessco Innovations is an ideal option, give us a call to find out why we're Jacksonville's top choice for a Tow Company. We promise you won't be disappointed!
Winch Out Service
Winch-out Service is provided to pull the vehicle if it becomes stuck, typically in mud or sand uneven pavement that can cause a loss of traction, on a small parking barrier like a curb, etc. Contact us to help get you back on the road
Pop A Lock Service
Successfully unlocking a car door when you lock the keys inside requires a balance of the right tools and the right technique. Our professional Lockout Entry Team work together to eliminate most chances of damage. Our Rapid Response Team to pop a locked car door open is available 24/7 in all areas of Jacksonville including Northside, Eastside, Westside, Callahan, Hilliard, Yulee.
Roadside Assistance I-95 Florida
We have easy access to all areas of Jacksonville Florida. Our Dinsmore location is within 10 miles of the Jacksonville International Airport and only 11 miles from Downtown Jacksonville Florida. When you need a reliable towing service you deserve professionals who are time conscious and care for your every need. We cater to your comfort and convenience. Just give us a call to find out why we are the top-rated road help providers in Jacksonville Florida and surrounding areas. We utilize military-style tactical procedures to ensure the highest safety standards. Our 24-hour road service Teams are well-equipped from tactical inspired uniforms to the latest and greatest Innovations in roadside assistance specialty tools and equipment.
Our daughter was broke down on the side of the freeway in Jacksonville. We live in Michigan and I called and she was very professional and prompt to my needs. She made me feel confidant that my daughter would be safe and once they were done fixing my daughters car she called me and told me what was happening and my daughter said the men who came worked well together to get her on her way. She will definitely you them again and highly recommend them for their speed and professionalism.
They were there in minutes got the job done great and very professional….unlike my insurance company had me waiting in 46 degree weather for 5 in a half hours stating no tow company will come out till day light so I had to sleep in my car…. State farm I been with them for over 7 years I pay on time and this how they do me and I'm disabled wow
These guys have been so awesome!! Mike and Vincent were huge helps in my time of need. They came to replace my dead battery in what should have been a simple stop — however — they were met with multiple challenges all stemming from a badly corroded battery terminal…they were here probably a good hour working in the freezing cold – one of the coldest days here in Jacksonville – and all the time with pleasant attitudes! The job and care they took was TOP NOTCH! I absolutely recommend Hessco Innovations! The convenience of having this done at my home makes it so worth the cost!! These are my go-to guys for all things Roadside Assistance!
My husband and I were in our RV when the wheel on our tow dolly fell off. Robin from A-Hessco answered and made a stressful situation so much better! She called around to find someone who could fix our tow dolly, sent a flatbed to tow it and then made sure we were ok before she called the flatbed back. Customer service doesn't get better than this! I highly recommend them!
They go over an beyond to care in your time of need of roadside assistance. I was chauffeured in a clean sedan home while my downed suv arrived safely to repair service shop. Job well done to the maximum level. They gave an great price for my time of need. Truly super satisfied with my service received from A-Hessco Roadside Assistance. Thanks guys & ladies of A-Hessco Innovation. I would definitely call on them if in need or I have an automotive question!
Very good service, very kind and served me in a very timely manner. I would recommend them to anyone.

Elite Jacksonville Roadside Assistance Company
We Earn Your Trust With Proof. If any Roadside Assistance Company says "Trust Us", you should check their reviews for a more accurate glimpse of their business practices. Amazing companies like ​A-HESSCO, that rely on their reputation don't have to go around saying they are the most trustworthy. Our consistent recommendations from previous customers speak for us. We're here to help. Highly Safety Conscious, A-HESSCO utilizes unique procedures to ensure the highest safety standards. Call Us For Reliable Roadside Assistance In Jacksonville Florida.
Finally, a 24-hour towing company that puts you first. Our biggest reward is your satisfaction. We guarantee you won't be disappointed. When in a crisis, stranded during a breakdown, you wonder "who can I call?" for fast, reliable roadside assistance near me in Jacksonville Florida. Our team has dedicated their lives to helping you get moving again right away.
Tow Truck Roadside Assistance
Damage-Free Towing For Your Peace Of Mind
Our military-style tactical procedures and highly safety conscious policies make everyone feel at ease. When you see a well-equipped assistance team communicating and working efficiently you just know you are getting a great job done by a professional. Yes, we are a little more expensive, but you always get what you pay for. We work hard and take the time to care that you always receive damage-free services in Jacksonville Florida
24 Hour Jacksonville Roadside Assistance
Our 24 Hour Jacksonville Roadside Assistance Service Team is well equipped with the latest tools and innovations for any roadside assistance you might need. We're open 24/7 and can offer all roadside assistance related help to you at any time of the day, even if you call in the middle of the night. No matter the situation, Whether your vehicle is completely destroyed or just needs to be transported from one spot to another, we have got you covered. Call (904) 327-9599 to get the Best 24 Hour Roadside Assistance Company in Jacksonville for Immediate Rapid Response service.
WHY CHOOSE OUR ROADSIDE ASSISTANCE SERVICE?
Highly Responsive

24 hour roadside assistance service

. Got an emergency? Don't hesitate to call our Emergency Service line any time of day for a responsive, professional and fast roadside assistance service in Jacksonville.
Experienced Technicians. Experience is a key factor in professional service. Our skilled Roadside Technicians are more than just drivers but experts in everything related to roadside assistance in Jacksonville.
Top-Notch Equipment. We offer the best tow trucks and assorted equipment in the area – reliable, safe, and effective.
Best bang for your buck. You get what you pay for when you order roadside assistance service. This is not the time to be thrifty. A-HESSCO is known for having the best service in the area. We will not be your cheapest option since the excellent service of this caliber does cost more to provide. But as most testimonials on our Google profile show, everyone agrees that our original Rapid Response Roadside Assistance service is well worth every dime.
WE ACCEPT DEBIT AND CREDIT CARDS